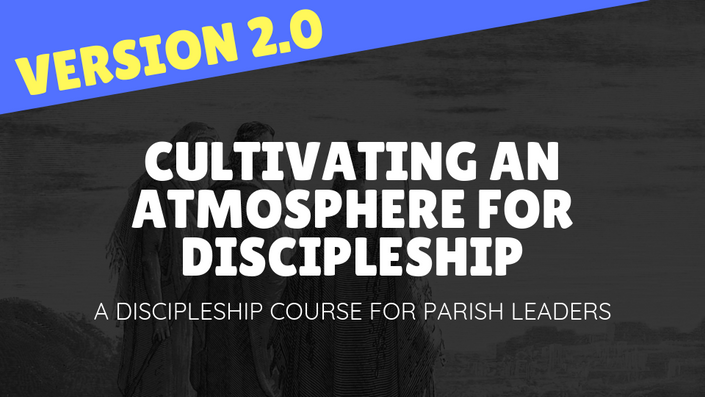 Cultivating an Atmosphere of Discipleship - Version 2.0!
A introductory course for parish leaders desiring to grow discipleship in their parish.
After being involved in ministry for 10 years I grew very tired of many things. I would consider myself one of those people who had the privilege of starting from scratch in ministry. When I first started, the parish gave me a desk with no phone, no computer, and no youth group! Following the advice of others who worked in youth ministry, after about five years I had what many would call a successful youth group. It was successful in many ways and became a very safe place where the youth and families could come together to grow in faith.
Fortunately (and unfortunately at times) I am rarely satisfied. Although the youth ministry I was leading was relatively successful, I really didn't feel it was meeting the greatest needs of the youth and families in the parish. I began to pray, study, and wrestle with my deepest desires for youth ministry in the Church.
---
I wanted a youth ministry approach that:
was balanced and healthy for all involved (youth, parents, volunteers, and the youth minister)
provided a customized formation plan for each of the youth in the parish, meeting the needs of the youth no matter where they were at in their faith
was scale-able and didn't have to change dramatically as things grew
better engaged the parents
was a parish wide approach instead of separating "youth ministry" and "religious education" or even separating youth ministry from the rest of the parish in general
---
This is how Discipleship Focused Ministry came about. In 2012 I began working with a handful of parishes who desired similar things. Since then I have been asked to share my wisdom from this journey with many others. In 2014 I started sharing my experiences online through blogs, podcasts, etc. This course is the fruit of many conversations as I needed a way to get the information out consistently to those who wanted it.
So What Is This Course?
This course is the same training that I have provided "live" to hundreds of parishes in numerous different Dioceses. It includes every aspect of training and every resource that I give to parishes desiring to get started. In the past, I've opened the course enrollment for about two weeks and we've ran the course four times in the past three years with over 200 people attending the course. Now the course is available for purchase at any time.
What Does It Include?
By purchasing the course, you get access to 10 video lessons, a printable course workbook, numerous printable resources that you can copy for anyone in your parish, and discussion forums where you can dialogue about the content provided in the course and get feedback on how it may be implemented in your parish. The entire curriculum outline is listed below. You get lifetime access to the course and return to it and go through it again at any time.
Who is this Course For?
If you are a Pastor, Youth Minister, Faith Formation Director, or Director of Religious Education that is interested in deepening your understanding of discipleship and how a Discipleship Focused Ministry model can be implemented in your parish, than this course is for you.
If you are looking to change the way ministry is done in your parish, than this course is for you!
Who is this Course NOT For?
Although I am a bit bias, I find it hard to believe there is anyone involved in youth ministry that would NOT benefit from the content of this course.
That being said, if you are a small group leader or other type of youth ministry volunteer in your parish (not a parish leader), I encourage you to check out our other training options on the site. The Teach to Observe series is specifically geared towards small group leaders in a parish.
Your Trainer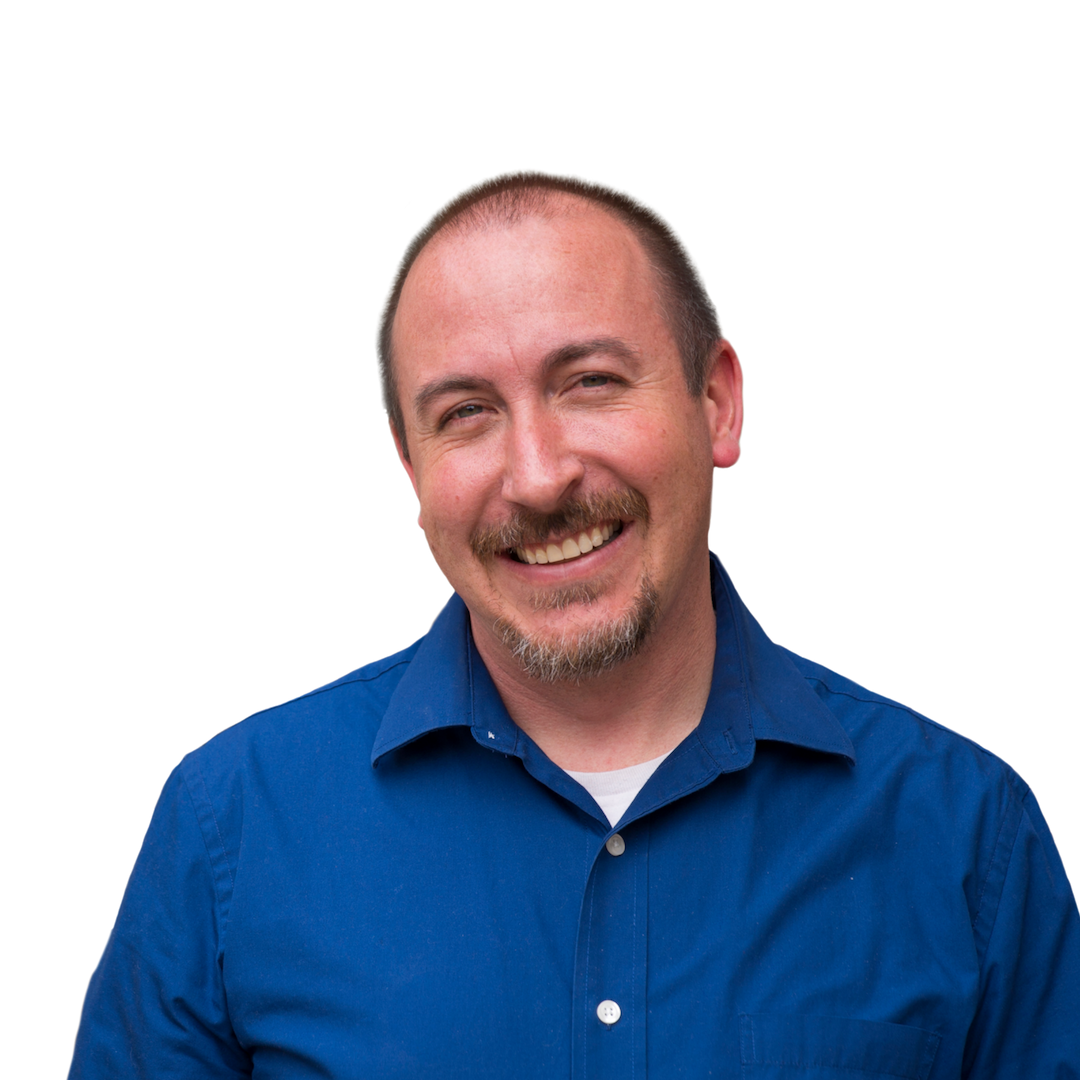 Eric Gallagher is a husband and father living in South Dakota. He has been involved in youth ministry since 2003. He has a great love for Discipleship and is currently serving the Diocese of Sioux Falls as the Director of Youth Discipleship & Evangelization. Eric is the founder of Cofome, LLC. which involves all kinds of various online projects, websites, and resources. You can support his work on Patreon here. Interested in having Eric come speak or train your parish or Diocese? Go here.
Training Curriculum
Introduction - Before You Get Started
Available in days
days after you sign-up
Lesson 1 - Setting the Stage
Available in days
days after you sign-up
Lesson 2 - Forging New Paths
Available in days
days after you sign-up
Frequently Asked Questions
When does the course start and finish?
This training is completely self-paced online course - you decide when you start and when you finish.
How long do I have access to the course?
After enrolling, you have unlimited access to this course forever - across any and all devices you own.
What if I am unhappy with the course?
We would never want you to be unhappy! If you are unsatisfied with your purchase, contact us in the first 10 days and we will give you a full refund.
Will I have access to Eric (the course instructor)?
Eric strives to make himself available regardless of whether or not you buy the course. Because the course is now being made available at any time, we can not guarantee that he'll be active regularly in the discussion forums. Eric does LOVE taking questions and receiving feedback and different perspectives from people who go through the course. That being said, you can always reach out to Eric at
[email protected]
Can you invoice my parish?
Sure! If you are not able to pay with a credit card, send us an email to
[email protected]
and we will email you an invoice. Once a check is received we will set you up with access to the course. We are not able to offer any of the discounts or bonuses if you pay this way, but we will get you in.
Do you offer discounts?
A Unique Opportunity for Diocesan Directors!
If you are interested in hosting your own private course with youth ministry leaders from your Diocese, let us know. We are able to offer a substantial discount for groups of 5+ and provide a unique and valuable opportunity that several Dioceses have already taken advantage of! Email Eric at [email protected]